We take your business to next level
FlexiMal IT Solutions is a one-stop-shop for all your consulting and software needs. FlexiMal HQ is located in the heart of Sydney CBD. We provide tailored IT solutions to our valued clients nationwide.
From expert guidance on crucial matters to strategic advice on important decisions, we are here to guide you through it all. At FlexiMal IT Solutions, We'll work with you to create a tailored IT solution to help drive the results you want for yourself or your business. We are here to help you reach your goals by providing you with the personalized attention you need.
SharePoint Migration, SharePoint Development, Custom Software Development and O365 Migration are our specialty.
We help start-ups too. Discuss your IT requirement with us. We do not charge you, unless you are happy with the solution.
Contact us today and see how we can help you.
Find Consultant
We have worked with FlexiMal Solutions on various projects, and find that they provide quality service and expertise for our programming needs. Professional, excellent and hard working. They are a valued service provider to our business!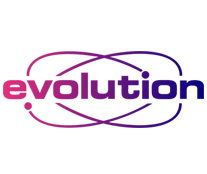 Stuart A. Page
Chief Executive Officer, Evolution Hospitality Institute
Under tight deadlines and with high expectations, FlexiMal was a pleasure to partner with, on a highly important governmental survey portal. Professional, conscientious, collaborative and thoroughly competent – I wouldn't hesitate in recommending them to anyone looking for their services

Sumedha Weerasekara
Executive Director,Bigbreak Solutions Sdn Bhd